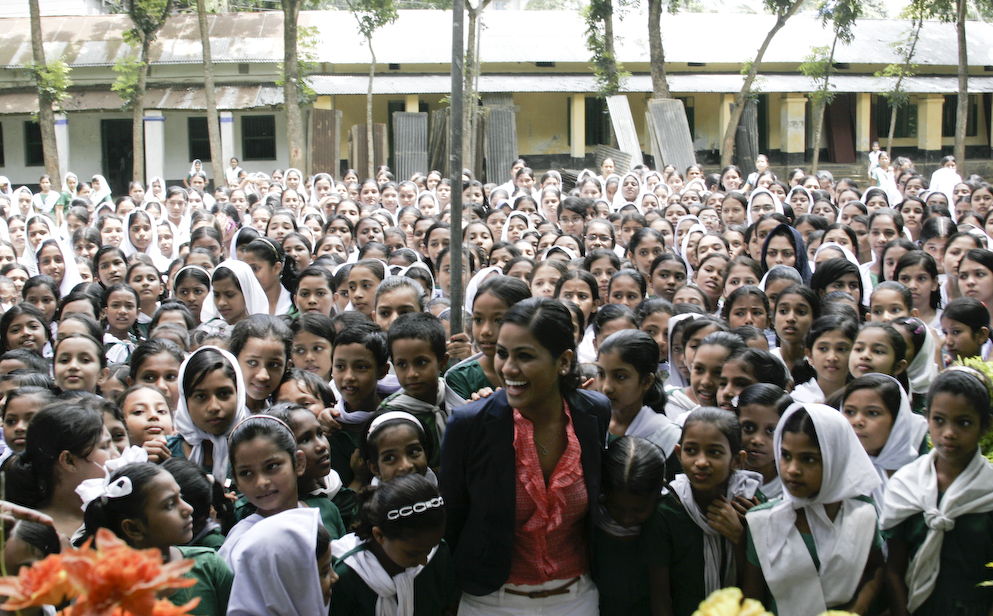 Hello, friend! Welcome to Knotty Gal!
Despite what it may sound like, we are not a website for naughty business. We make knotted, handmade jewelry, right here in the New York area, and we love a good pun. ;-) 
My mom and I started this company back in 2013 to raise money for the Bhandari Girls' School in Bogra, Bangladesh, founded in 1962 by my great-grandfather, Mujibur Rahman Bhandari. He was a social reformer and a progressive visionary, and he believed in the importance of girls' education. 
Today, the school has over 1,200 girls, but they're having a tough time. There just aren't enough resources to provide the girls with the quality education they deserve. So my mom and I decided we'd make some kickass jewelry and give a percentage of sales back to the school.
Between 10 and 15% of each Knotty Gal item goes directly to the Bhandari Girls' School.
That's pretty awesome news for you because for each piece of jewelry you buy, you're helping make a tiny difference in the world. (Look at you, you do-gooder!) You're part of something bigger. Because for us, starting a socially conscious jewelry company wasn't a trend to piggyback off of; it was a chance to be an advocate for 1,200 young girls and a chance to continue my great-grandfather's legacy. 
So thanks for helping us keep his memory alive. Thanks for helping us help girls around the world. And thanks for getting Knotty with us.
Nur-E Farhana & Mama Rahman